Fun Runs
Wednesdays: July 8 - August 5, 2020
Please read and be familiar with the following changes to the 2020 Fun Runs in advance of registering online.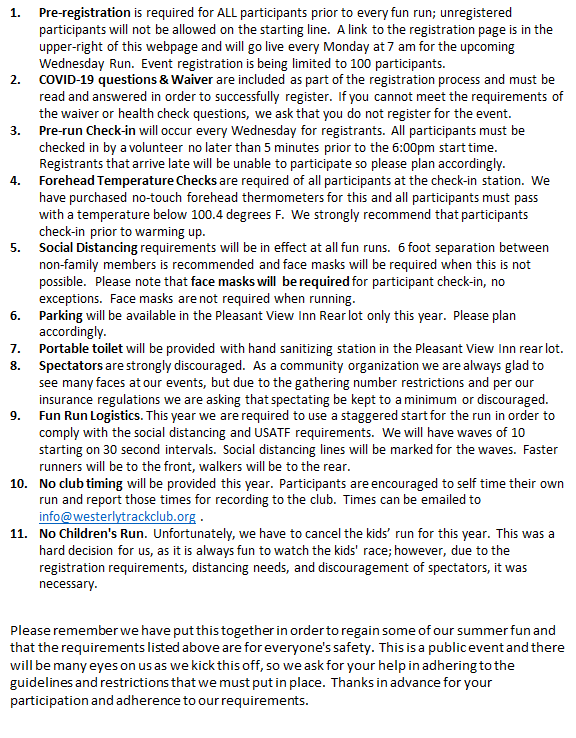 Check-in: Collins Ave, Misquamicut, RI - Park in back parking lot at Pleasant View Inn, 65 Atlantic Ave - enter across the street from the Pleasant View Inn
Start times:
5:30pm: Check-in opens
5:55pm: Check-in closes
6:00pm: Start of 1-Mile and 5K

This is a FREE event series put on by the Westerly Track & Athletic Club. We will record any self-reported times submitted through e-mail (link below). This is on the honor system, but we reserve the right to request GPS submission for any times anywhere near close to course records.
Please bring your own water or refreshment, and kindly clean up before leaving. For more info, contact info@westerlytrackclub.org or (401) 447-1879 .